James E. Frazier's Biography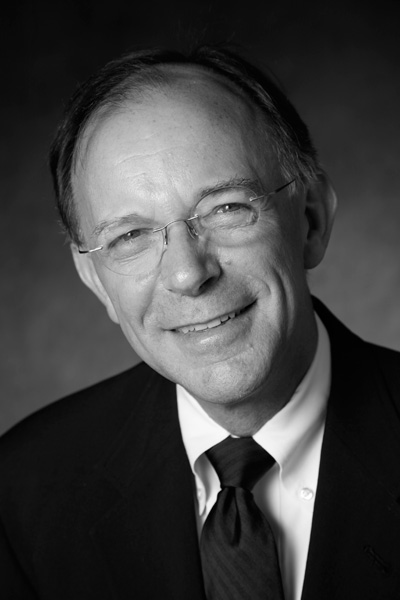 James E. Frazier retired from church music after serving nine years as the Organist and Director of Music at St. John the Evangelist Episcopal Church in St. Paul, Minnesota, having previously served Episcopal churches in Hartford, Connecticut, and Rumson, New Jersey. For ten years he was the Director of Music for the Archdiocese of St. Paul and Minneapolis and served as Visiting Lecturer in Liturgical Music at the Graduate School of Theology of St. John's University in Collegeville, Minnesota.
He holds the Bachelor of Arts in philosophy from St. Alphonsus College, Suffield, Connecticut; the Master of Religious Education from Mount St. Alphonsus Seminary, in Esopus, New York; the Master of Music in organ and liturgical music from the Hartt School of Music of the University of Hartford, in Hartford, Connecticut; and the Master of Sacred Theology from Yale University Divinity School, along with the diploma from the Yale Institute of Sacred Music, in New Haven, Connecticut. He was awarded a Fulbright Scholarship to study with Maurice and Marie-Madeleine Duruflé in Paris in 1975. He studied the organ with John Holtz, Vernon deTar, McNeil Robinson and Marie-Claire Alain, and later performed the complete organ works of Duruflé in coaching sessions with Marie-Madeleine Duruflé in Paris.
Mr. Frazier has published articles and other materials in The American Organist, Antiphon, Minnesota Monthly,Pastoral Music, The Catholic Bulletin, AIM, The Hymnal 1982, Modern Liturgy, Liturgy, Witness, Loyola Press and Augsburg Fortress Publishers. He was the music reviewer for Worship, an ecumenical journal devoted to the study of liturgical theology and practice published by Benedictines at St. John's Abbey in Collegeville, Minnesota, and his reviews have been published on the blog Pray Tell. Besides his biography of Maurice Duruflé, he contributed to the book Maurice Duruflé, The Last Impressionist , edited by Ronald Ebrecht, and his book For All the Saints: A History of St. John the Evangelist Episcopal Church will be published by Afton Historical Society Press in 2013.
He was a founding member of the Society for Catholic Liturgy and is an active member of the American Guild of Organists and the Association of Anglican Musicians. He addressed the Conference of Roman Catholic Cathedral Musicians at their meeting in the Vatican City in 1993. He has lectured on Duruflé at Eastman School of Music (Rochester, N.Y.), the University of Iowa (Iowa City, Iowa), St. Thomas University (Houston), Luther Seminary (St. Paul, Minnesota), and for several AGO chapters.
Mr. Frazier has performed solo recitals in New York City, Washington, D.C., in the Twin Cities, Houston and elsewhere, and has accompanied many of the finest choral ensembles in the Twin Cities, including the Dale Warland Singers, Cantus, the Rose Ensemble, the National Lutheran Choir, St. Mark's Cathedral Choir and VocalEssence. He also served as organ accompanist for several American choirs on their tours of the United States, England and Europe.
Contact the author:
3445 Irving Ave. S.
Minneapolis, MN 55408
USA
This email address is being protected from spambots. You need JavaScript enabled to view it.